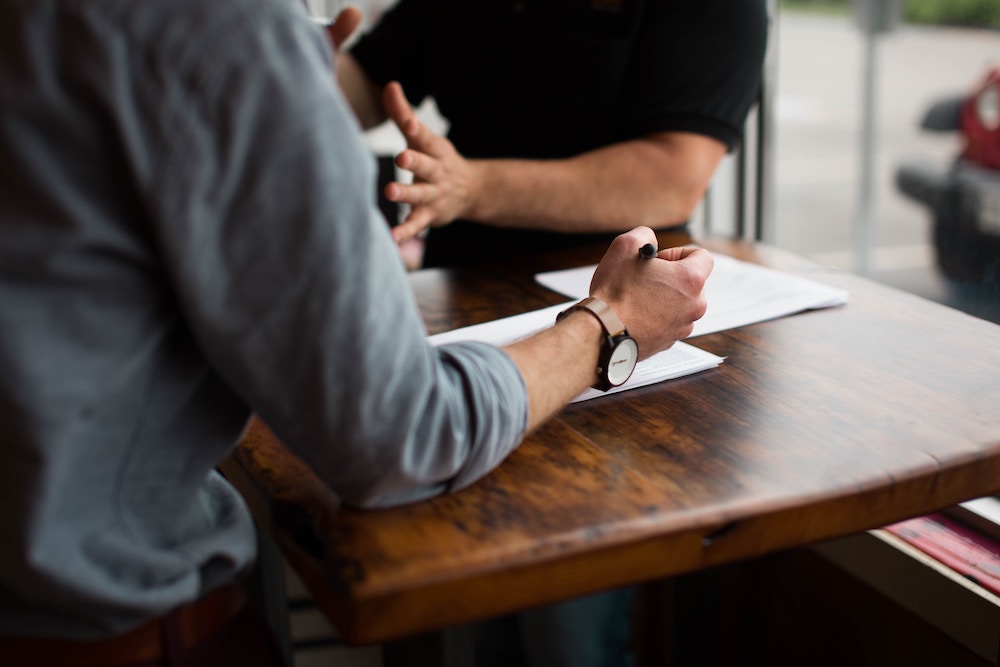 Who is Tutopia Insurance?
We are a local independent insurance agency in Tucson, Arizona. Our agency helps homeowners and auto owners get the most comprehensive insurance coverage at the most competitive prices.
As long-time real estate agents in Tucson, we learned many clients did not understand their homeowners insurance coverage. We also could not believe the astronomical prices many clients were paying. We decided to open an insurance agency to better serve the community's needs by shopping for the best rates, providing exceptional customer service, while offering insurance products that best suits your needs.
We educate our clients on insurance products so they can make the best decisions about how to protect their assets. Our mission is to ensure all our clients have a good understating of their insurance coverage and what that coverage means for them because everyone deserves to have to have an insurance happy place.
Why do business with Tutopia Insurance?
Unlike a captive, or direct insurance company who only offers their own proprietary products, our agency is 100% independent of any one company. Many insurance consumers don't fully understand just how important that really is.
When it comes to something as important as insurance, it's imperative that you work with an agency who has an in-depth knowledge of multiple insurance products, companies, and guidelines — not just one.
At the end of the day, what separates one agent from another, is their ability to proactively service their policy holders, and their knowledge of the insurance industry, products, and different situations that may present themselves to their clients.
Independent Agent vs. the Rest
Here is a quick comparison of the differences between an independent agency like us, and the various other types of companies that are out there: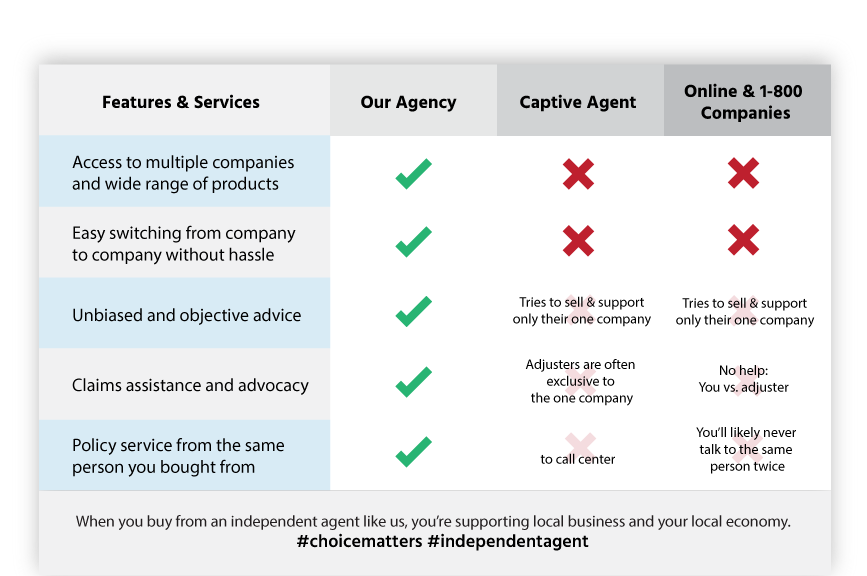 If you'd like to get started with a complimentary quote and/or policy review, we'd be happy to help you any way we can. Simply complete the fields below to get started online in a matter of seconds.
We appreciate the opportunity to help you, and look forward to servicing your insurance needs! Feel free to call us directly if you have more detailed questions.